Mental health and spiritual attacks are almost always connected. What we are thinking about, what we are believing, and what we are meditating on are all a part of the Christian's spiritual battlefield.
Look at how Paul describes this spiritual warfare in 2 Corinthians. "We demolish arguments and every proud thing that is raised up against the knowledge of God, and we take every thought captive to obey Christ" (2 Cor 10:4–5). Our mental furniture matters. Arguments—or reasoning—and thoughts are the arena of our spiritual battles. Our minds, souls, and hearts are a frontline of spiritual attack.
Every Pilgrim's Battle
When you begin to sense your mind drifting into a minefield, how do you turn it back? How do we stand strong against temptations tossed about in the mind? How do we disbelieve the taunts of demons and believe the truths of God's gospel? John Bunyan's spiritual classic, Pilgrim's Progress helps us navigate the terrain.
In Pilgrim's Progress, Christian has a conversation with Prudence in the House Beautiful. Prudence asks a simple and profound question:
"Can you remember the means by which you're able to occasionally defeat the evil desires and thoughts that assail you?"
Evil desires and thoughts still attack disciples of Christ. These fights happen in a variety of styles and ways. We can be tempted by evil desires like lust, greed, or envy on social media, movies, or memories. We can be also attacked by the evil desire for revenge. And we can also be bombarded with unbiblical and untrue statements as though they are true—"You are an embarrassing Christian, if you are one at all. Look at your lousy faith. No way God could forgive you again. You haven't done enough to be loved by God." While these evil desires and thoughts can come at us from demons, they can also arise to the surface from the old nature, the flesh that still resides in us.
Christian, Bunyan's pilgrim, answers Prudence:
"When I think about what I experienced at the cross, that will do it. When I look at the embroidered coat, that will do it. When I read the scroll that I carry in my coat, that will do it. And when my thoughts turn to the place to which I am going, that will do it."
Bunyan gives us four ways to engage in the mental and spiritual fight. We have to fight thoughts with thoughts, words with words, untruths with truths.
1. Think about the Work of Christ
"When I think about what I experienced at the cross, that will do it." When we are assailed by evil thoughts and desires, we recall the cross and empty tomb of Christ (Gal 2:20). Jesus lifted our burden. When the devil tries to tell us that we are a waste of space—we recall the great love of God for us in the cross of Christ. When we doubt if God has forgiven us, we think about Jesus's blood on the cross, and the blood pumping through his body now as the surety that our sins are forgiven. When we are tempted to follow evil desires, we think about Jesus freeing us from the power of sin. Remember Jesus again and again.
2. Think about the Imputed Righteousness of Christ
"When I look at the embroidered coat, that will do it." When the spiritual attack is raging, remember that you have "put on Christ" (Gal 3:27). Christians have been outfitted with the righteousness of Christ (2 Cor 5:21). We are now dressed in Christ's right standing before God, "found in him, not having a righteousness of my own from the law, but one that is through faith in Christ—the righteousness from God based on faith" (Phil 3:9). When accusations from the evil one come our way, we say, "I'm righteous in Christ. If you have a problem, take it up with him!" When we are tempted to sin, we can say, "I'm righteous in Christ, I don't have to do this anymore." When you think you don't measure up, remember that Christ measures up.
3. Think on God's Word
"When I read the scroll that I carry in my coat, that will do it." Evil desires, lies, and sinful and untrue thoughts can be deflected and decapitated by the promises, truths, and glories found in God's word, the sword of the Spirit (Eph 6:17). The truth of God's word sanctifies, helps, and cleanses us (John 17:17; Eph 5:26). "How can a young man keep his way pure? By keeping your word. I have sought you with all my heart; don't let me wander from your commands. I have treasured your word in my heart so that I may not sin against you" (Psalm 119:9–11). Remember God's words, promises, and truths when attacked by lies and temptations.
4. Think about your Future
"And when my thoughts turn to the place to which I am going, that will do it." Thinking about your guaranteed future in the New Earth is a way to disarm the Devil's schemes. When we are looking forward to our eternity, we will begin to yawn at the trinkets and tricks of the father of lies. When doubts rise to the surface, we can look to the heavenly horizon of our everlasting home and find peace, comfort, and stability in the King of kings. Our bodies will be made new, sin will be gone forever, and love will be Christ's banner over us (Song of Songs 2:4).
The apostle Paul calls us to be transformed by the renewal of our minds (Rom 12:1–2). Bunyan's four tactics are sure to help us set our minds on things above (Col 3:2).
Music for Your Soul
I've been edified and helped by Shane and Shane's music for 20 years. That's amazing to say. I love that my kids now love their music too. This song has been on repeat in our house and car lately. Check out their latest album: Psalms, Hymns, and Spiritual Songs.
Quick Reads for Spiritual Theology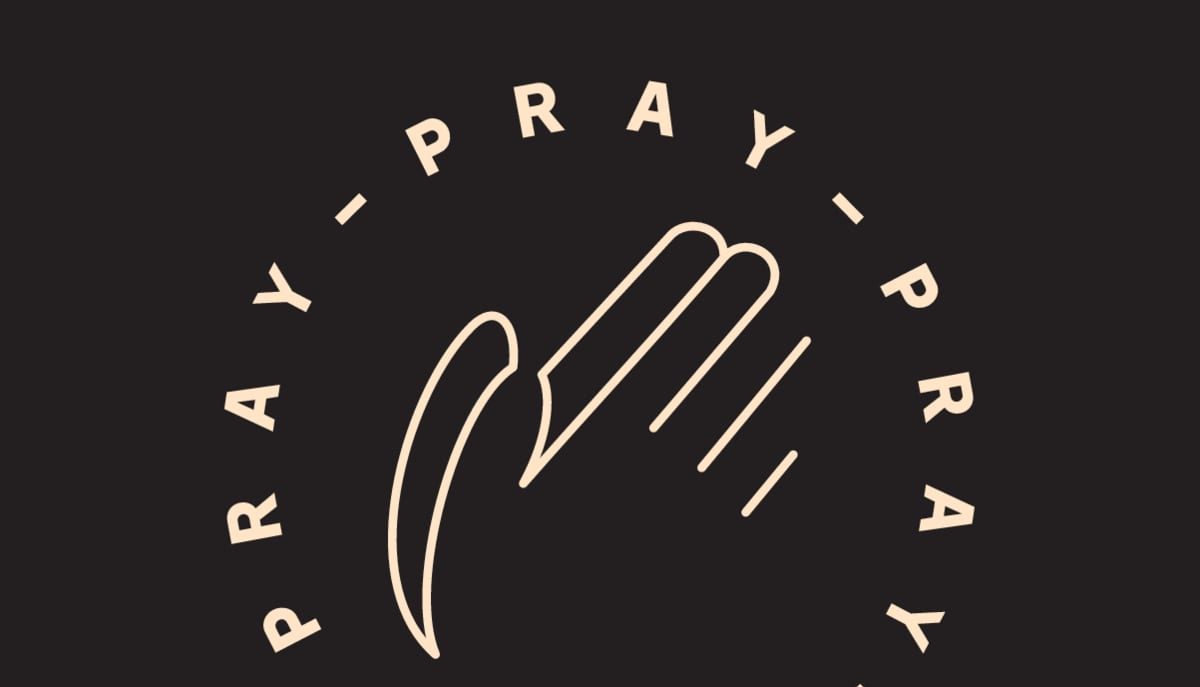 Final Word
I'm trying something new for this month's final word. A graphic for you guys to share on social media.